Family-owned and friendly Meet Emmerson Packaging's management team.
Family-owned and friendly
Meet Emmerson Packaging's management team.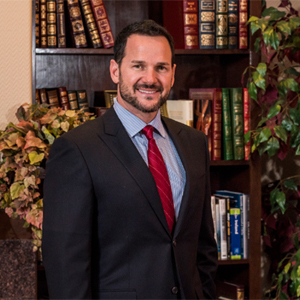 Stephen Emmerson
President & Chief Executive Officer
Stephen began his career in the family business by sweeping floors. He became a full time employee in 1994, and was appointed President and CEO of Emmerson Packaging in 2004.
Stephen holds a Masters in Business Administration, a BA in Psychology, and a diploma in biblical studies. He is presently a Board Member for EPC Industries and the Atlantic Institute for Market Studies (AIMS). Stephen is a member of several organizations, including The Executive Committee (TEC), the Canadian Plastics Industry Association, the Flexographic Technical Association, and the Packaging Association of Canada.
Stephen is an avid boater, golfer, and skiier, all of which he enjoys with his wife and their two sons.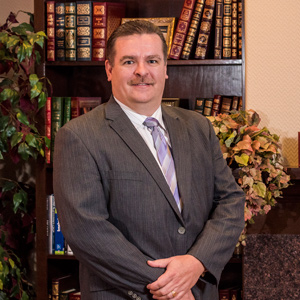 Stephen Slauenwhite
Vice President Finance & Chief Financial Officer
Stephen joined Emmerson Packaging as Vice President Finance and CFO in 2012 after a 25 year career in the banking industry, with over a dozen years in senior executive roles including an international assignment in the Dutch Caribbean.
Stephen holds an executive MBA from Saint Mary's University and also holds a professional accounting designation of CMA, CPA. He is a past president of the Canadian Progress Club, past member of the Atlantic Regional Council for the Association of Canadian Pension Management (ACPM), past member of the CPA NB Audit Committee and has served on numerous Chambers of Commerce and not-for profit organizations. Stephen currently sits on the Board of Directors for Develop Nova Scotia and is a member of their Finance, Audit and Risk Committee.
Stephen enjoys sports, playing drums, snowmobiling in the winter and spending time in the outdoors.
Craig Evans
Vice President Marketing
Craig Evans joined Emmerson Packaging in 2008 to oversee the Marketing, R&D, Graphics and Customer Service groups to create a seamless customer experience based on highly-differentiated service and operational excellence.
Craig started in the automotive industry after graduating with a B.Sc. in Mechanical Engineering from General Motors Institute, and followed that up with an MBA from Dalhousie University several years later.
He and his family of five enjoy an active lifestyle in Sackville, New Brunswick, where he has held volunteer positions in a wide variety of organizations throughout the community, with a focus in recent years on education and social development.
Danny Kralemann
Vice President Operations
Danny joined Emmerson Packaging in 2006 as a results-driven operations professional with 30 years of experience in flexible packaging. Danny has held an executive management role for 19 years, during which time he has overseen two plant startups, including Emmerson Packaging's Belleville facility.
Danny credits his experience in Supply Chain as a key influence to his customer-focused leadership style.
Danny is an enthusiastic NFL fan, and enjoys spending time with this wife Laurie and their children.
Serge Corriveau
Supply Chain Vice President
Serge engages a group responsible for all aspects of Customer Service, Procurement, Production Planning, Logistics and Inventory. He is responsible for developing a Customer-Centric Supply Chain Strategy from the outside in.
Serge earned a Bachelor of Commercial Science in Marketing and International Management from the University of Ottawa. Prior to joining Emmerson Packaging, he spent 10 years in Asia developing, implementing, and monitoring efficient global and regional programs throughout the stages of the distribution channel, in the automotive sector.
Serge is an international traveler, having lived in 6 countries and visited over 40 others. He enjoys hockey, golf and spending quality time with his wife and their two sons.
George Landes Jr.
Vice President Sales
In his role, George is responsible for ensuring customer success through building and maintaining strong relationships. George is a results oriented, proactive, customer focused professional with 33 years in the flexible packaging industry.
George holds a Bachelor of Science in Psychology from St. Lawrence University and a MSBA from Boston University Questrom School of Business. In addition to his educational background, he has served his country as an Infantry Officer where he successfully completed Ranger School, Airborne School, French Commando School and German Jump School.
George enjoys playing piano, working out, sports, and traveling with his wife Liz.
Chris Johnston
Vice President of National Accounts
Chris has 28 years of packaging experience and has been a member of the Emmerson Packaging team for 15 years, ten of those years as a leader in the Sales department.
Chris has based his career on team building and servicing customers. His innovative thinking and experience in the flexographic printing industry enables Chris to help his client succeed. Chris holds a BA in Economics from McMaster University. In his spare time, he enjoys playing hockey and golf, boating, and spending time with his wife and two grown boys.